Peter Brave continues as owner of his eponymous
Brave New Restaurant, 2300 Cottondale Lane, in Little Rock's Riverdale. And you'll still find him in the kitchen just about every night, though he has handed over the title of executive chef to Anthony Tally, former executive chef at Baptist Health Medical Center and Harding University.
"He is my new executive chef, but I'm still chef-ing," Brave explains. "I didn't want to give the impression that I'm going anywhere. I'm still in the kitchen, frying fish.
"I've had executive chefs before; the last left about six months ago," he says. "I wanted to have my hands on ordering and preparing, and I showed 'em I could still do it, but it's important not to be burdened all the way."
Tally says he found himself overwhelmed running the Baptist Health kitchen during the covid pandemic, and he'd been looking for a new gig after taking a few months to put himself back together.
Brave, he says, brought him in for an interview on the restaurant's back deck; it took a total of eight minutes for Brave to hire him. He has been there since Oct. 19 and considers his new job, in a kitchen where he has roots, a "blessing."
"He worked for me washing dishes at my original location" — a former Steak & Egg Kitchen at Cantrell and Old Cantrell roads, now the site of Mark Abernathy's
Red Door, Brave recalls. "He grew up and became an outstanding young man."
During that process, Tally says, he worked with Denis Seyer and Billy Ginocchio, among other area chefs, whose influences he says you may see in some of his dishes going forward.
Tally's initial purview, Brave says, will focus on soups and specials; the latter, Tally notes, have sold well, particularly a venison dish he poached in seared pear with a red wine gastrique that garnered more than 50 orders in just a few days' time.
He's not planning any major menu alterations — Brave's menu, though it has slimmed down during the pandemic, consists of a lot of basic customer favorites of three decades or more that can't really be changed, including the walleye — but he's looking at maybe adding some "flair" here and there.
Brave New hours are 11 a.m.-2 p.m. and 5-9 p.m. Monday-Friday, 5-9 p.m. Saturday. The phone number is (501) 663-2677; the website, bravenewrestaurant.com.
■ ■ ■
Richard Glasgow, owner/chef of Thai restaurant
kBird, 600 N. Tyler St. in Little Rock's "lower Hillcrest," posted Tuesday on Facebook (facebook.com/kBird-119010881547395) that his restaurant is "going on indefinite hiatus, effective immediately," explaining that "I am going into my hibernaculum [a place where a creature seeks refuge] until communal dining, and strangers sharing tables, are no longer sources of discomfort. This is not a 'goodbye,' rather a 'see you later.'" The same message appears on the restaurant's website, kbirdlr.com. Glasgow reopened the restaurant in April after several months of restructuring with a new business model, involving serving communal meals on Wednesday and Thursday nights and offering prepackaged dishes online.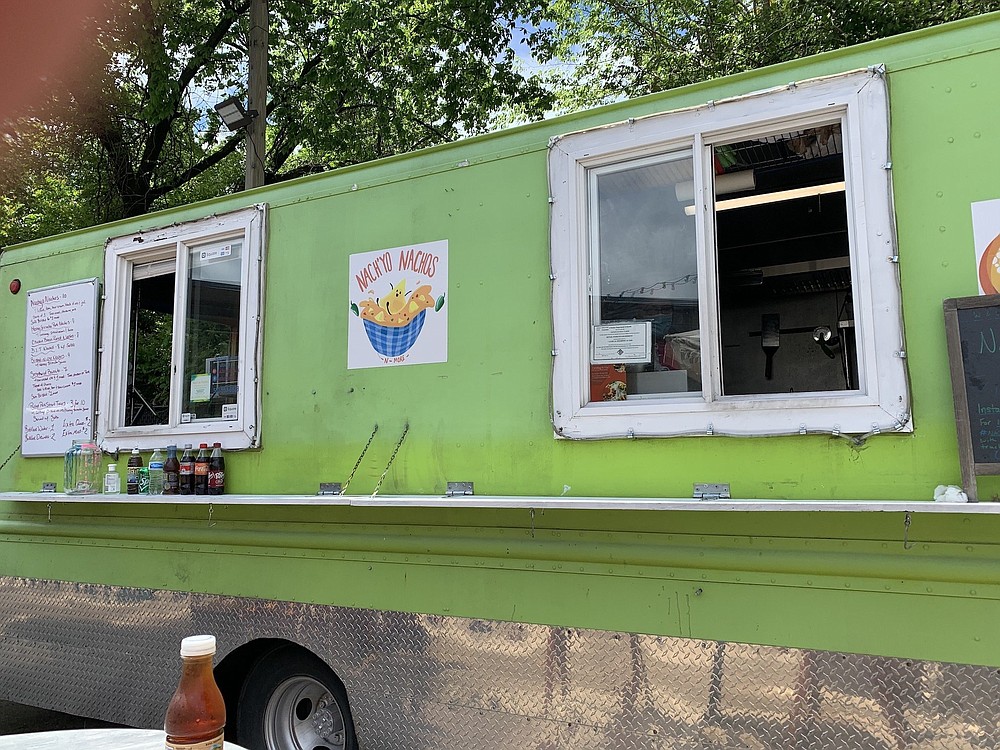 Nach'yo Nachos is one of three food trucks the Little Rock Downtown Partnership is gathering for Food Truck Thursday at the Centennial Bank Commerce Center on Rebsamen Park Road in Little Rock's Riverdale. (Democrat-Gazette file photo/Eric E. Harrison)
Source : https://www.arkansasonline.com/news/2021/oct/28/restaurant-transitions-brave-new-restaurant/?entertainment-events
673